Modern websites and sustainable branding for authentic voices
Welcome to pixels.berlin!
First and foremost, I am a Berlin-based graphic- and web designer
However, my
holistic approach

,

attention to detail

and my

natural curiosity

allow me to venture out of the constraints of a typical design freelancer.

I don't work with ready-made layouts and prefer using my own photography, paving way for authentic, one-of-a-kind material for print, digital and online use. But that doesn't mean astronomic budgets – my unbureaucratic, creative approach to working process makes way for shortcuts and fast decision making in order to save resources as well as cut down production time. In summary, I would describe myself as design all-rounder adding sustainable value to your brand and campaigns.
My core design principles: 1. simplicity 2. clarity 3. harmony.
I like what I do, for example:
web design and realization
SEO strategy and website content
corporate identity and art direction
logos, icons, illustrations and animations
production-ready product packaging
small and large format print projects
portraits, business and real estate photography
image and video editing, vectorization
infographics, technical illustrations, instructions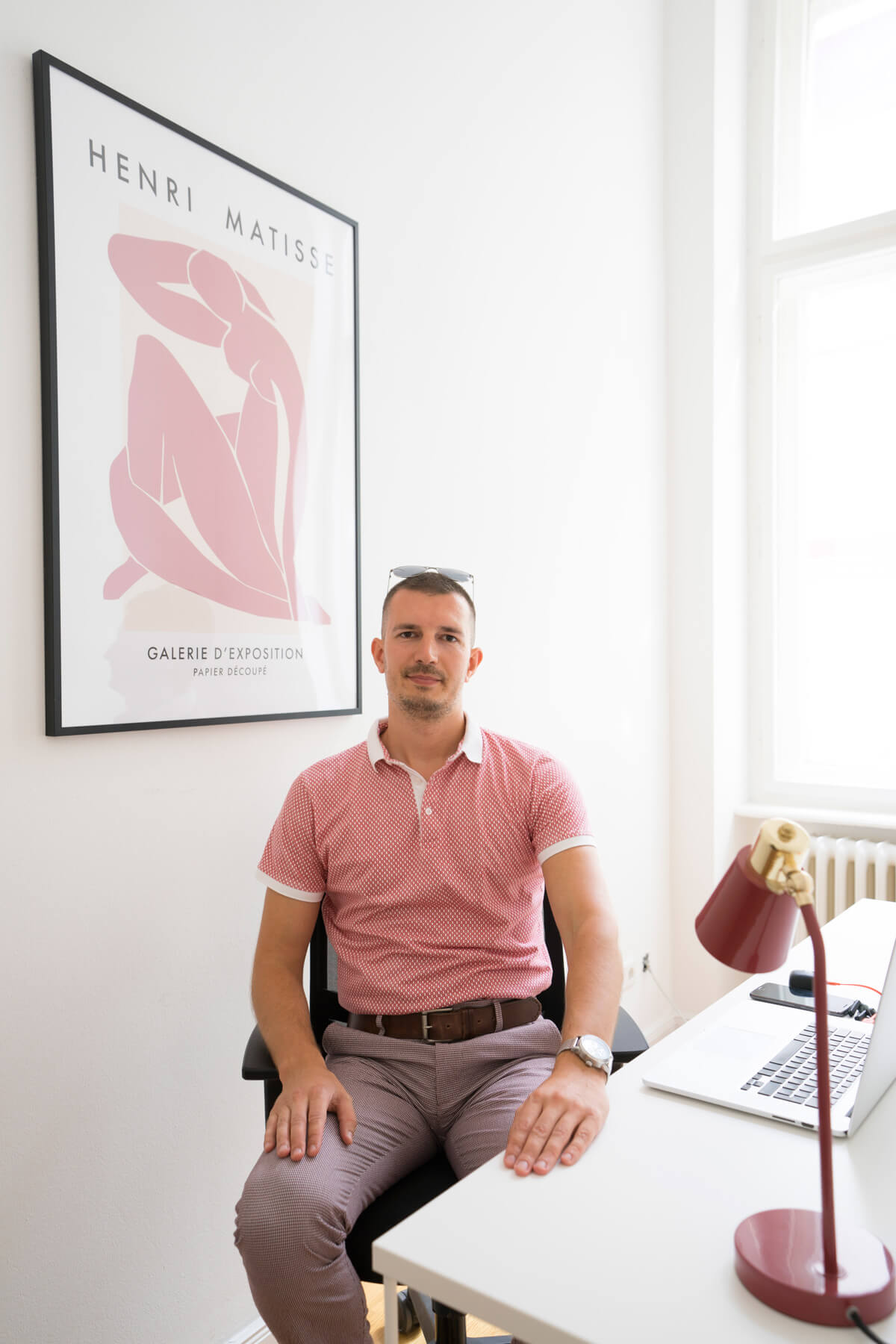 Berlin-based graphic and web designer Andrius Savickas
pixels.berlin
My work has traversed various industries from medical laser production to sustainable fashion and local trades mainly in German-speaking b2b & b2c markets, withstanding a relationship with artistic and charitable organizations in Germany and beyond. I am passionate about problem-solving design, effective communication, sustainability, longevity and nature-inspired arts.